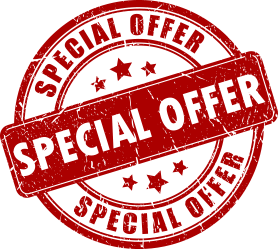 THE SUMMER IS NOT OVER!
Additional 15% discount in the two and three rooms apartments between 8. September and 10. October


Our Prices
La villa Fasano
All prices are per apartment and per day.
Included in price
Water, electricity, gas, heating, air-conditioning, bedsheets and towels (first supply), flat TV-Sat, wi-fi, closed parking , swimmingpools, sun chairs and sunbeds, ping pong, barbecue area, children playground, self service washing machine.
Not included: tourist tax : 1 Euro per night/person for stay excluding minor less tha 15 years old. Final cleaning (compulsory): 42 Euro: type Studio; 63 Euro: type A/G; 74 Euro: type A/2B, AS/2B, AS/3B, Suite 1, Suite 2.
Other services at a charge
Further supply of Bedlinen: 10 Euro per person/change; bath and pool towels: 3 Euro each; babybed: 5 Euro per day; Extrabed: 5 Euro per day. Small animals are allowed on request: 5 Euro per day till a max. of 30 Euro. The apartments at the first and second floor are equipped with large ceiling fun in each rooms, free of charge.
THE SUMMER IS NOT OVER!

Additional 15% discount in the two and three rooms apartments between 8. September and 10. October



FROM MAY TO JUNE

7=6 PLUS: last day free and final cleaning included for the week from 27.5 till 03.6.



MIDDLE OF SEPTEMBER

7=6 PLUS: the last day free and final cleaning included per full week from 8.9 till 15.9



HIGH SEASON!

14=13 plus: last day free every 2 full weeks in the period from 01.07 till 26.08



THE SUMMER BEGINS!

7=6 the last day free  per full week from 19.5 till 30.6



SPRING HOLIDAY

7=5 the last two days free of charge per full week till 12.05



A SPORT HOLIDAY

Tennis of the Apparthotel San Sivino included in price till the 30.06 and after the 01.09



THE SEPTEMBER SUN

7=5 the last two days free  for each full week after the 15.9



SEPTEMBER IS STILL SUMMER!

7=6 the last day free of charge per full week from 25.8 till 8.9


The San Sivino Aparthotel is located in Manerba del Garda on a quiet gulf, away from traffic, overlooking the Sirmione Peninsula. With a fabulous position on the edge of the lake, set in a tranquil setting of olive groves and vineyards [...]