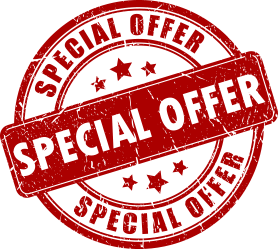 THE SUMMER IS NOT OVER!
Additional 15% discount in the two and three rooms apartments between 8. September and 10. October


Contact us or ask for availability for your holiday
use the form to contact us or to submit a request for verification of availability we will respond as soon as possible.
THE SUMMER IS NOT OVER!

Additional 15% discount in the two and three rooms apartments between 8. September and 10. October



FROM MAY TO JUNE

7=6 PLUS: last day free and final cleaning included for the week from 27.5 till 03.6.



MIDDLE OF SEPTEMBER

7=6 PLUS: the last day free and final cleaning included per full week from 8.9 till 15.9



HIGH SEASON!

14=13 plus: last day free every 2 full weeks in the period from 01.07 till 26.08



THE SUMMER BEGINS!

7=6 the last day free  per full week from 19.5 till 30.6



SPRING HOLIDAY

7=5 the last two days free of charge per full week till 12.05



A SPORT HOLIDAY

Tennis of the Apparthotel San Sivino included in price till the 30.06 and after the 01.09



THE SEPTEMBER SUN

7=5 the last two days free  for each full week after the 15.9



SEPTEMBER IS STILL SUMMER!

7=6 the last day free of charge per full week from 25.8 till 8.9


In a totally tranquil position, set within approximately 4500 square meters of gardens, the Villa Fasano has a commanding position over the whole of Lake Garda with a fabulous sweeping vista from Torri del Benaco, Punta San Vigilio, Sirmione del Garda. [...]