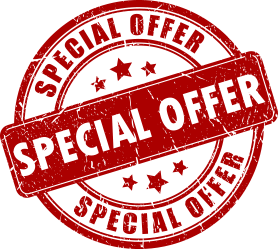 THE SUMMER IS NOT OVER!
Additional 15% discount in the two and three rooms apartments between 8. September and 10. October


Studio Apartments
Type Studio
This studio apartment is suitable for a couple or for a couple with 2 children (4 people maximum). The size is approximately 30 square meters with a double bed and a double divan bed. Facilities include a well equipped kitchenette with gas hobs, microwave, dishwasher, refrigerator-freezer, toaster, moka coffee machine and electric American style coffee maker and all essential kitchen equipment. Indoor and outdoor table, extractor fan, LCD TV with hundreds of programs in numerous languages, free Wi-Fi and a small safe with combination lock. A unique feature of these studio apartments are without doubt the large terrace of approximately 30 square meters complete with garden furniture and priceless full lake view. Remote controlled air-conditioning. The bathroom is equipped with a shower and a hair-dryer.
THE SUMMER IS NOT OVER!

Additional 15% discount in the two and three rooms apartments between 8. September and 10. October



FROM MAY TO JUNE

7=6 PLUS: last day free and final cleaning included for the week from 27.5 till 03.6.



MIDDLE OF SEPTEMBER

7=6 PLUS: the last day free and final cleaning included per full week from 8.9 till 15.9



HIGH SEASON!

14=13 plus: last day free every 2 full weeks in the period from 01.07 till 26.08



THE SUMMER BEGINS!

7=6 the last day free  per full week from 19.5 till 30.6



SPRING HOLIDAY

7=5 the last two days free of charge per full week till 12.05



A SPORT HOLIDAY

Tennis of the Apparthotel San Sivino included in price till the 30.06 and after the 01.09



THE SEPTEMBER SUN

7=5 the last two days free  for each full week after the 15.9



SEPTEMBER IS STILL SUMMER!

7=6 the last day free of charge per full week from 25.8 till 8.9


The San Sivino Aparthotel is located in Manerba del Garda on a quiet gulf, away from traffic, overlooking the Sirmione Peninsula. With a fabulous position on the edge of the lake, set in a tranquil setting of olive groves and vineyards [...]