Location of Villa Fasano and directions
On this page a map is available for the Villa Fasano with the location of all facilities, car parking, apartment numbers / levels, so that, depending on availability, and with sufficient advance notice, guests have the option of selecting their preferred apartment. On arrival in Gardone Riviera, directions for the Villa Fasano can be viewed on line or downloaded.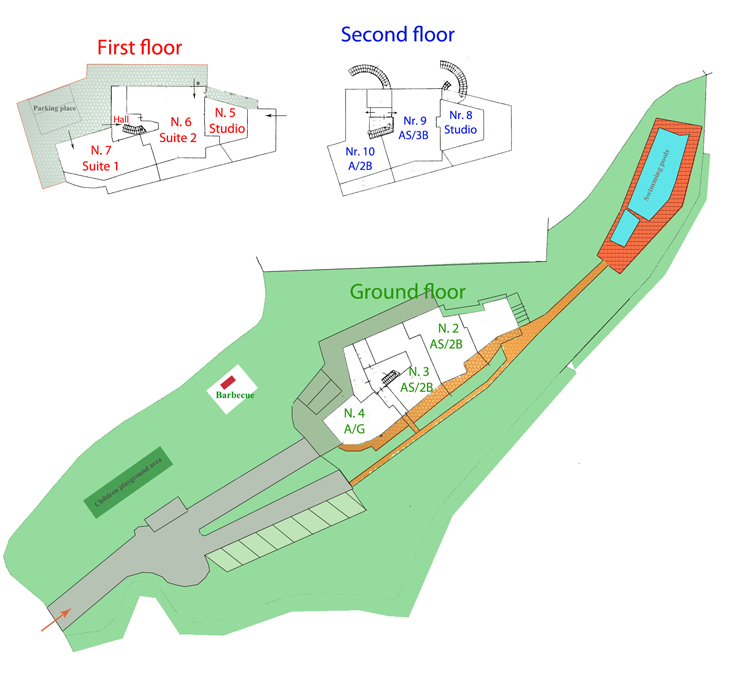 How to reach us
We are in Fasano del Garda, in Via Magria 16
By car:
Coming from the north of the Lake: Highway A22 Modena/Brennero: Exit Rovereto. From Rovereto take to Riva del Garda. Once in Riva del Garda, take the road "Gardesana Occidentale" direction Brescia. After about 40 Km you will reach Fasano del Garda
Coming from the South of the Lake: Highway A4 Milano/Venezia: exit Desenzano. From Desenzano take direction Salò - Riva del Garda. 4 km after Salò towards Riva del Garda you will reach the town of Gardone Riviera. Fasano del Garda is a fraction of Gardone Riviera, 2 km ahead.
By train: The nearest station is in Desenzano del Garda, 20 km from Fasano.
A SPORT HOLIDAY

Tennis of the Apparthotel San Sivino included in price till the 30.06 and after the 01.09


The San Sivino Aparthotel is located in Manerba del Garda on a quiet gulf, away from traffic, overlooking the Sirmione Peninsula. With a fabulous position on the edge of the lake, set in a tranquil setting of olive groves and vineyards [...]